Halloween is just around the corner, and you might be gearing up to put together the most epic costume ever. You've got the spooky decorations, the eerie soundtrack, and a killer costume idea. But wait, have you considered adding a unique touch to your look with colored contact lenses? Before you dive into the world of coloured contact lenses, we want to ensure you have a spooktacular and safe Halloween experience.
Keep reading to learn why it's essential to get your lenses from a licensed Optometrist and avoid online purchases.
Licensed Optometrists Are Your Safest Bet
Decorative contact lenses sold from dollar stores, costume stores, and online do not undergo appropriate testing required for contact lenses. This means they can contain high levels of bacteria, and lead-based colors. They may not be correctly packaged, and they may not be the correct size or shape for your eye!
There are many risks associated with purchasing your contact lenses from unregulated sources. Our Optometrists treat these avoidable complications far too often, and our goal is always to educate our patients to make the safest decision when it comes to their eyes. The first step to safe and comfortable contact lens wear is an eye exam with an Optometrist.
What Are the Risks If Contact Lenses Are Not Fit Properly?
Corneal Abrasions
A corneal abrasion is a scratch on the surface of the eye. This can be caused by incorrect insertion/removal of a contact lens, but it's often the result of wearing ill-fitting or cheap contact lenses that aren't designed for your eyes. A corneal abrasion that goes untreated can develop into an infection or ulcer, which may cause permanent damage to your eye.
Corneal Ulcers and Infections
A corneal ulcer is a painful sore on the cornea (the clear layer in front of the iris and pupil) and needs to be treated by an Optometrist as you can lose your vision from this condition. Contact lenses that are produced and stored in unclean, unregulated conditions can cause painful conditions like keratitis and ulcers that can be tricky to treat and, in some cases, can require surgery.
Your risk for bacterial infections such as Conjunctivitis and Staphylococcus Aureus increases, as well as your risk for viral and fungal infections like the Herpes Simplex Virus due to improper storage of these lenses. When contact lenses are not stored or cleaned correctly, bacteria can spread from your skin or from the unsterile solution in which the contact lenses are soaked.
Reduced Vision and Blindness
With Halloween contact lenses purchased online, there is always a risk that your contacts will fit either too loose or too tight. The real problem is that if the contact lens is too tight, it will still feel ok on the eye, so you cannot tell if it is safe for you without an Optometrist properly fitting them for you. These unregulated lenses also might let less oxygen through to the eye, because the paints and pigments used to add color make the lenses thicker and less breathable. All of these factors can cause severe outcomes like permanent vision loss, and that is why having an Optometrist gather precise measurements of your eye is the only way to ensure a proper fit.
What Symptoms Can I Look Out For?
Blurry vision
Sudden pain or discomfort
Tearing or discharge from the eye
Extra light sensitivity
Feeling like there is something in your eye
Unusual redness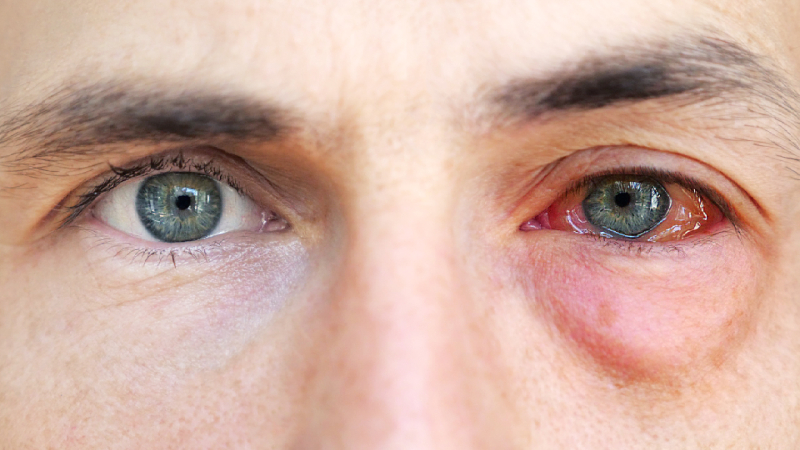 Steps For a Spooky Yet Safe Halloween:
Expert Recommendations: Even if you don't need vision correction, an Optometrist can recommend the right lenses for your costume while ensuring your eyes stay healthy.
Say No to Online: Steer clear of unregulated online sellers when it comes to colored lenses. Prioritize your safety by visiting an Optometrist. You can order your contact lenses online here.
Proper Care: Your eye doctor will give you easy-to-follow care instructions to maintain eye hygiene and eye safety. We also warranty our contacts in case something happens before you get to wear them.
Time Limits: Follow the Optometrist's advice on how long to wear your lenses. Overuse can lead to discomfort and potential issues.
Immediate Response: If you experience any discomfort, remove the lenses immediately and consult your Optometrist.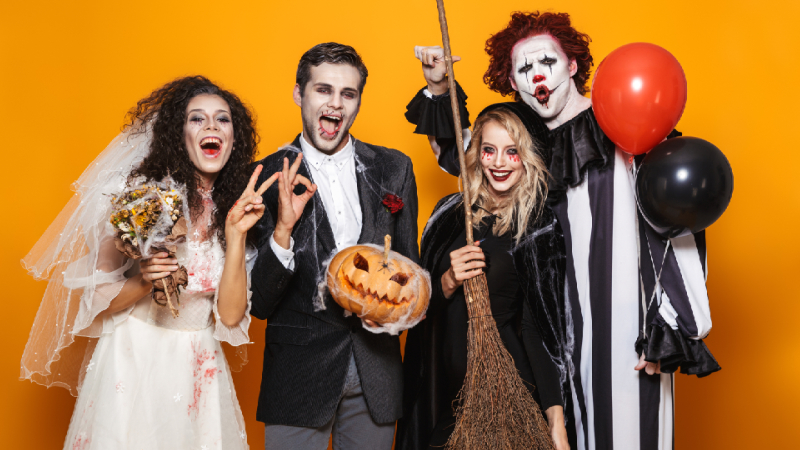 We want you to have the best Halloween, and that means making sure you are safe. Only a licensed Optometrist can provide the perfect blend of style and safety. When it comes to contact lenses, say no to online purchases, costume stores and the dollar store and opt for professional guidance. With our expert care, your eyes will shine as bright as your spooky costume!
Book an appointment with Airdrie Family Eye Doctors to learn more about your contact lens options today!